Mammalian Cell Culture Services:

siRNA, miRNA, DNA and mRNA manipulation

In Cell ELISA, Immunostaining

Viral Transduction

Stable Cell Line Generation

Cloning, Viral Studies

Aging

Protein Expression

Compound Library Screens

Nucleic Acid Isolation and analysis (qRT-PCR)
Assay Development Services:

ELISA, Lateral Flow

Enzyme

PCR

LAMP

Electrochemical

Cell based assays and screens
Lateral Flow Assay DevelopmentCompanion Diagnostics & Research Test Kits
Environment Sampling and Testing:
Environmental Facility Decontamination
Phytoplankton sample collection and analysis:

Culture morphology

chlorophyll

phycoerythrin

phycocyanin

Algae Toxin quantification:

Microcystin

Nodularins

Brevetoxin

Clyindrospermopsin

Domoic Acid

Saxitoxin

Cyanotoxins Management Plan Consulting Services
COVID in wastewater, soil, surfaces, air and biological samples.
Contact us for details on our Services and a Chain of Custody Form: sales@attogene.com
Attogene Collaborative Projects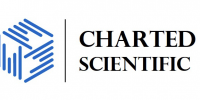 Attogene Services Devision performed the needed services for Charted Scientific on the Determination of a Brevetoxin Live-Cell Fluorescent Imaging Assay Using the SOFI Fluorescent Imaging System.
Attogene's Services Division prepared, treated and stained all the samples used in this experiment for Charted Scientific at Attogene Coporation's laboratory in Austin, Texas.  Attogene's Services Division supplied cultured cells as well as the Brevetoxin used for treatment.

Attogene Services Devision performed the needed services for Pan American Veterinary Laboratories for collaborative projects on PAVL and VCR.
Pan American Veterinary Laboratories has provided Elisa based diagnostic services for over 20 years. With more than 500,000 tests performed for 4000 clients worldwide PAVL has the expertise and experience you need.
Fast, Reliable and Hassle-Free
---
Credit Card Payment Accepted
Request Quote: sales@attogene.com

Environmental Testing:
Our environmental testing including the analysis of water, wastewater, soil, air, chemical toxicity analysis, biological food, microbiological and industrial hygiene samples.
Algae Toxin Testing services using EPA Method 546
Formaldehyde Testing services using EPA Method 323 or similar.
Water toxicity analysis testing services – Inquire

Analysis of water

COVID Analysis in wastewater, soil, air and biological samples.
Assay Support Services:
We can help mitigate risks in assay development, manufacturing and product qualification by developing clearly defined methods and procedures which maximize bandwidth and control conditions. We will validate methods and procedures developed by in house research and development efforts to ensure usability. We work closely with our partners to develop assays for implementation into manufacturing processes, quality department workflows and general laboratory development.
We offer feasibility testing for preliminary research programs, performing product performance due diligence when deciding to purchase a company or license a technology. Unbiased third-party validation of product performance compared to competitor products. Our services can help ensure your Business is making thoughtful and robust investment decisions.
Contact us for details on our Services and a Chain of Custody Form: sales@attogene.com